Do you desire to change the world?  What if you had the secret to becoming a global leader of a transformational organization?  In this episode, Jimmy interviews Susan S. Coffey, CEO of the Association of International Certified Professional Accountants (AICPA) to learn her strategies and habits that give her the energy and creativity to lead an international organization to achieve change in the world of finance.
Episode Keys
Why it is critical to your success to arise early and build a morning routine that empowers your body and your brain.
How to build a team of talented individuals that seek a common goal of changing the world!
When you should be listening to those with dissenting opinions and how to create positivity in the workplace.
How to have a close family and challenging career by implementing work-life balance strategies.
Why mentors are critical to your personal success and how advocates create an environment of opportunity for you to advance your career.
Podcast Transcript
JW:
Good morning at Live a Life By Design! Folks, I gotta tell you this Monday morning moments of motivation, it's got something in store for you today. Throughout the last year, we have focused here on Live a Life By Design of bringing you women in leadership positions in large, small and multinational organizations. The feedback we've gotten from listeners in 57 countries that says they want to hear more from those people leading companies in transformational ways. Well, today's guest is gonna be that person, but before we get to her, I just wanna say, thank you. Those of you that listen and subscribe the podcast, share with your friends and family have now helped us again, reach 57 countries on the planet. We're changing lives and changing everybody's day. Hopefully for a better, more positive day. Our goal here is only to help everyone become bigger, better, and bolder at what they wish to do in life.
JW:
And with that said, today's guest has been a dear friend of mine and a professional colleague for more than 25 years. I've known her. She has achieved so much in life in her career, her personal life. She's not just a mother of boys in their twenties got Gen Zs at home. Well, not at home now, but they're outta college. Some of them got one in college very active in her career. She's been, I guess, working from the age of three, we're gonna out a little bit about her. She never sleeps. I know that sleep is obviously something she doesn't worry about with that said I'd like a big, welcome to my dear friend, Sue Coffey. Welcome Sue.
SC:
Oh, hi, Jimmy. How you doing? Thanks for having me on today.
JW:
Did I read that right? Your mom sent me this bio. I hope. Did I get it all in there?
SC:
She does love me.
JW:
She better? Hey, so thank you for being on today. I am just so excited for the career trajectory you've taken. It's simply in the last couple of years, you now are the CEO of the association of international certified professional accountants. And I'm proud to say I I'm one of your members.
SC:
You're also one of my mentors.
JW:
Oh, you know what? That's gonna get you a Starbucks card. You keep this up. Okay. Hey, I just wanna visit a few moments with you. Cause I know you're very busy. We'll try to utilize your time as efficiently as possible, but I wanna just start back to the basics. So I know you went to Orfield university, but I wanna go even more basic in that. So because what I found about leaders is some of those things they utilize in their adult career actually may have been seeds planted in their childhood and teen years. So take me back. What was childhood like for Sue Coffey?
SC:
Oh God. You're asking me to go way, way back up.
JW:
You only had black and white in my era back then. You're much younger, but mine was black and white.
SC:
You know, Jimmy, I had a, I had a really happy childhood. I have a, an amazing family. My, my parents are still living in, in their nineties and I have a brother and a sister. My dad is an engineer. My mom, while she was a stay-at-home mom was a very strong female presence in the house, highly intelligent, fiercely independent. You know, just now that we're kind of getting stories from her about things she did, like in her teens traveled on her own, you know, prior to meeting my dad and marriage, you know, she worked in New York city. She was accepted into NYU, although she didn't go because she met my dad and got married and had, you know, my brother's sister and I but you know, she wanted for her daughter, two daughters. I don't think she would say that her life at a stay at, as a stay-at-home mom was bad by any means, but she wanted her daughters to go to college and she made us feel like we could do anything.
SC:
My sister is a civil engineer with a graduate degree in environmental studies. And so she's very well accomplished. And interestingly when I went away to college, my mom decided to go back to school. She got her degree in her fifties and you know, that's a huge accomplishment and really proud of her for doing it. So, you know, that was when I kind of think about my family and, and kind of that we're, we're tight knit, you know, very full, focused and motivated. That probably provided a good solid foundation for kind of where I am today.
JW:
So you said you have two engineers in your family. I can tell you right now. You had a very solid foundation-
SC:
Actually three. My brother's an engineer too.
JW:
So I've gotta ask you're a CPA, very accomplished certified global management accountant. Tell me, where'd you fall off the truck? I mean, why not an engineer?
SC:
You know what? I wasn't smart enough.
JW:
Folks. Now she's jesting. I promise you she's jesting there. So where are you in the three children?
SC:
I'm the youngest.
JW:
Oh, you and I hold a heralded position. I'm the youngest of six and a great position to be in.
SC:
Oh my God. Six. That's amazing.
JW:
We only got three channels at home at that time, back in the sixties. So bad joke. Right. So, so mom and dad are still living their nineties. So it looks to me, Sue, like, I can expect you to be transforming the a I CPA for another 30, 40 years. I mean, if they're in their nineties-
SC:
You betcha and still, and still fairly healthy.
JW:
Don't worry folks. I'll talk to legal at a, I C P get that contract extension started here. So, so, so is your child you grew up in, in the New Jersey area, right. So what was your favorite pastime? Were you on the New Jersey beach side or were you on the New Jersey? More inland?
SC:
So I live at the Jersey shore the real Jersey shore, not the one on TV.
JW:
Oh, darn.
SC:
And yeah, so we lived in a beach community and that was obviously you know, very big pastime growing up. I, I was also somewhat of a tomboy too. So, you know, my parents were advocates of throwing us out of the house, you know, in, in the early morning and say, don't come home until dinner time. And so, you know, finding interesting and, and innovative things to do, you know, around the yard and in the neighborhood was something that me, my sister and my brother did every day with our friends in the neighborhood. So it's kinda one of those types of childhoods.
JW:
Oh, those are the best kinds. So my parents did the same as a matter of fact, back then, if the day was sun shining, it wasn't lightning or raining too hard. You were expected not to be in the house. I mean, my mother and dad you're outta here. And we always found fun to do some of it was probably not acceptable by social standards, but we were boys. I mean, that's, it works.
SC:
So, you know, there's something to be said for letting children kind of go out and fend for themselves and you learn things, right? You learn things. I agree with elevator parents, you don't necessarily learn.
JW:
I'm just thankful soon. I don't know, helicopter
SC:
Parents, helicopter
JW:
Helicopters. I, I, I'm certain that you wouldn't have this problem cuz you probably, you still have the halo that I hold shining brightly over your head to this day from childhood. But as a young man, I'm proud. They didn't have phones that had video on it. When I was in my preteens and teens, cuz we gotten a lot of mischief just playing, you know, nothing big, but it was funny. So we knew you could blow up mailboxes with an M 80 firecracker. I don't want you to know how I know the, that. I just know that
SC:
Thankfully I didn't have to figure that out on my own. I could read about it.
JW:
Better girl, learn from other mistakes. Right. That's write that down folks. That's one of her leadership qualities learn from other mistakes. So, so how did you determine coming up through your team years? How did you determine that you wanted to be in the accountancy profession?
SC:
You know probably not shocking. I had a couple of classes in high school that exposed me to kind of the founda, the fundamentals of accounting. And it was more of a, I was good at it, then I loved it and because I was good at it at Excel and when I applied to Fairfield university, which has an excellent business school and a great accounting program, it was one of the choices. And I said, you know what, I'm just gonna try this and see how it goes. You know, again, kind of going back to my childhood, my parents always were advocates of, you know, what? You can always try, try anything because if you don't like it, you can always change if you fail. Failure is okay. You can always move into something else. So I kind of went in with that attitude and, and I really liked it.
SC:
And as I kind of moved through college and started to understand what the opportunities were, that was really exciting for me because I did meet a lot of CPAs within that four year period. It was four years, not five years then within that four year period that had so many different careers and, you know, just understanding if I got my CPA and I, I could go and work in a public accounting firm or I could go and work in business. I could be an entrepreneur and start my own business. I could do, you know, Jimmy, what you're amazing at, you know financial planning or I could do audit. I mean, there's just so many different things that are professional afford us, the ability to do so that not to me was very exciting and it, you know, I've, I've moved in different directions throughout my career and, and I think that foundation has supported me well.
JW:
Oh absolutely. I before COVID I got to speak all across the country to associations, corporations and groups and, and talked about various topics. And one of those, I don't always try to tell the young people of the crowd. I'd like to say, if they had family members there, I'd say, look, the world of accounting, that field, and that profession opens so many doors. Even if you don't decide to go into public accounting, which I encourage 'em do. Cause you get exposed to so many things, but if you don't, you still are the backbone of every organization where there's nonprofit, you know, for fit publicly traded, you know, more than most people cuz you know how those functions work. Right.
SC:
That's right. And you know, Jimmy, I did, I, it's funny when my, when my two sons were going to college and they're both out now I said to them, whatever you do, whatever you wanna do, whatever is your passion, I'm supportive, but you need to take an accounting class because you need to understand the business of whatever you go into. And it's probably the only thing they ever listen to me on.
JW:
Now, listen, folks, I know her two sons, they're gentlemen, I don't care what you say. They're gentleman and I will not Tarn their image in my mind. How about that? We men stick together Sue. That's how this works. So Hey, big, big question for you. Then what made you wanna leave that public accounting arena that you worked for? What was then one of the big eight back in the day? I too, I went through the big eight and great training great exposure, great leaders. I really still to this day have some great mentors that I even still lean on that have, of course, sadly and I retired or maybe some have passed, but what, what made you wanna leave that and do what you're doing now for the CPA profession in a more leadership role as a nonprofit leader?
SC:
Yeah. You know I don't know. It was just one of those things. You know, I was, I was with the firm for a few years and I don't know, I just realized it wasn't for me. And so I ended up going to work for a client of the firm for a couple of years. They were a subsidiary of a publicly owned company and they wanted to go public and I had done public company work at the firm. I worked for, and so I did that for, you know, about 18 months and I don't know, I just still wasn't, I don't know. I hadn't found my passion and a friend of mine worked for the a I CPA. She was very happy. And so I said, you know, I'll talk to a couple of people there and see what's available.
SC:
And I ended up taking a, a job at a I CPA in the professional ethics division where I was exposed to a whole host of types of activities working for the profession that frankly I loved. And I've, I've met a number of amazing professionals like yourself that have supported me and have mentored me and have advocated for me and gave me kind of this passion. They had a passion for the profession and that passion kind of brushed off on me. And I think it is one of the keys to success, figuring out what your passion is, cuz if you're passionate about something and you love it, you're gonna naturally succeed.
JW:
We do a little bit of a slight take on that with my two daughters. I have two daughters and the reason I have two daughters and only two daughters is because I have two daughters. If you understand that, I don't think I could have a son if I wanted one, right? I mean, this is how this works. So my two daughters, I sat them down and I said, in junior high, you're gonna laugh at seventh, eighth grade. I set them down. And I said, if you will be that person that finds something you're passionate about, you'll never work a day in your life. However, the work that you do do will generate you a lifetime of success and happiness and the money will follow. You know, somebody says I've gotta go into a career cause it makes a lot of money. You will be most miserable if that's your only criteria in my opinion. Right.
SC:
I, I agree. I will tell you I mean it was a great decision for me because obviously it afforded, afforded me a whole host of opportunity and leadership responsibilities. And now here I am right now, but I couldn't have done it without you know, it does take a village. I have two kids, right. And it was very important for me to be present for them. And I was present for them. And that took, you know, living in an area where my family is having a great network of friends, having an amazing partner in my husband who truly is a partner in this relationship and then having a, a host to have colleagues peers, supervisors, and people who worked for me that supported, supported me in what, what I needed to do in order to make it work. Everything from, you know, flexibility with schedules to working at home.
SC:
I mean, you know, I, we, we didn't have telecom muting in those early days. Remember, I mean, nobody knew what telecommuting was. Nobody knew what hybrid work environments were. Nobody worked, knew what part-time was. I mean, I had somebody working for me who was, she was a tax professional and she left to have children before I did. And she was not gonna come back and I asked her why. And she said, well, I don't wanna work full time. I wanna be present for my children. I said, well, if you could come back two days a week and a flexibility working those two days, would you do? And, and she was like, absolutely. And so she and I created a program and a AI CPA around that. And then just in order to make it work for me, I, I needed to I needed the flexibility to work at home when I didn't need to be in the office. And my supervisors were very supportive again, of me establishing a program that worked for me that the whole organization ended up benefiting from. So before all this hybrid work and remote working the AI CPA, we were actually doing that. And it was one of the benefits that we could offer high powered women and professionals who also wanted to raise a family and be present for, you know, their, their spouses and their, their children.
JW:
You know, you hit on the head a certain area that we really thrive on now, particularly in the field that I practice now as a CPA and the financial planning, retirement planning field is the fact that we don't want you to feel that you can't contribute what you wish to contribute and still have a career path. So we actually at our company I have a great team and we design the particular career path for everyone that they can still be a full-time mom, have a full time career, as much as they wish and have that flexibility, because I think at the end of the day, keep in mind, all we're here to do is provide value for people doesn't mean that your seat needs to be sitting in the office. Right. And so you are pretty transformative. So I, I gotta be honest with you. That's just a very touching story. This person, probably a great contributor to your team. Would've said I'm outta here, but you had disability.
SC:
Well, yeah. And, and I will say that Jimmy you know, because O others gave me the flexibility and worked with me to make it work. It's really important for me to give back and ma and, and allow it to work for the folks who work for me. And by the way, men and women, both because men want that flexibility too. They wanna be present for their children. And so it's, it's kind of an agnostic, it's, it's something agnostic that if, if we can, you know, give back to, to others, it's, it's that that's kind of the see that I'd like to leave in bringing other leaders up behind me, giving them that flexibility so that they then give the flexibility to others that they're leading.
JW:
Oh, great. You know, and I'll be honest with you. I always said, I always want to lead from the front. You know, there's oftentimes you see these general sitting on the hillside, the safety, there's no guns being borrowed down on them. And the is telling these troops to run down to the battle and I've always been a believer, Hey, we need to lead from the front. We need to show, and then we need to make our words and our actions align. And that's what good leadership is. So you're doing that obviously at the a I CPA. Let's talk just a little bit though, about who are some of your mentors. You talk about this young lady that worked on your team, but who are those people that were instrumental in keeping Sue on that focus path of, I can be a transformative leader and I can lead with the, a great deal of enthusiasm and who are they?
SC:
So so I wanna, so mentor hers are really super critical for success. You know, those are those experienced and trusted advisors that you need to help guide you that to bounce ideas off and thoughts, and to kind of set you straight when you're challenged and over the years I've had, I had several, both men and women, I think having mentors and both men and women is very important. Some are, have been within and are within my organization. Some Jimmy are within our membership be, and, and the result of like close working relationships and commonalities and some are outside of profession, which I think is important too, because I think you need all, all types of people with various backgrounds to make sure that you're a well rounded leader and you need different people for different situations. I will add that I also had sponsors and advocates, which are a bit different.
SC:
They're harder to find. They require a great deal, more trust. You know, those are those relationships that you have for a long time that you're in the trenches with. And I do have a few of those two, which candidly, I give most of the credit too, to my being where I am today. And those are the people that have been very honest and open in the coaching that they've given me. They've fought personally for my advancement have gone out on the limb and really convinced others that I was the right person and could do the job. And I'm very appreciative of those people.
JW:
You know, I gotta be honest with you. It's an easy sell when you have a talented professional like yourself, that's got all the talent behind them. Just need an opportunity. I love those kinds of systems and situations for people. So, Hey, let's talk just a little bit, step back a minute. Let's talk about what's a typical day in the life of the CEO of one of the largest service organizations by profession in the world. We have over 600,000 plus members scattered from Europe, Malaysia, the us, I mean, literally on every continent, what's it like for you?
SC:
Oh, well, it's, it's a, it's a long day, but ANCI an exhilarating day. I regularly get up between four and four 30 in the morning. I am a morning person. So I know many in new, your audience are probably saying, oh my God, but I'm a morning person and you're probably not gonna see me after, you know, seven, eight o'clock at night. So but I originally get up between four and four 30. I read cover to cover two newspapers one national, one global, I peak at the trade press, cuz there's always some interesting information in the trade press. There are some websites. I, I look at, you know, political you know, some Washington DC sites, some certain state sites. I, I do get ready for work every day, no matter where I'm working, it gets my head making. I get up, you know, I, I do my whole routine, whether I'm gonna be on a stage or I'm gonna be sitting at my desk at home, it's just how I got my head in the game.
SC:
And I'm usually at my desk, you know, by 6, 6 30, which is when I do my final prep for the day. And I, I, I can have eat early morning meetings overseas that early, but I do do my best thinking in the morning because I'm a morning person. So that's how my day starts. And then my day is typically a mix of meetings with my team, my direct reports with my colleagues, my peers on a whole host of issues that are relevant or important to the profession, you know, of the day. I very often present, I probably have, you know, two or three presentations a week, two various groups on issues that are important to the profession, you know, and then I, I, I really try and keep connected with our membership. I am diligent about scheduling meetings with folks, Jimmy like yourself, as well as, you know, CEOs of, of other firms around the country. I, I, it's very important that I understand what our members are thinking about. What's important to them. What's coming down the pipe where, where they see opportunity, where they see risk. So I can serve them and work within our organization to whether it be develop the policies, develop the guidance advocate on their behalf. So I can be the best person for them, our members,
JW:
Oh man, that is powerful. Full. I, I gotta be honest with you. I'm an early riser as well. I probably check out about 8 39 and I'm probably done. Cause I get up between 5, 5 30. I don't even set an alarm and I've been an advocate. If you listen to podcasts like this one, the early word gets to burn. Look at Mike Cook of apple. He gets up at 4:00 AM every day, rain shine doesn't matter. And he is ready to go by five him and he has already started, right? Cause they have plants all over the world and he needs to get his leadership team going. And, and I love your approach to getting up and feeding your mind first with, Hey, here's what I need to do. Battle. If you will, for the day, that's some information. And then the profession we're in and the accountancy profession, we are direct influencers and stakeholders to what is in the public trust that entail equity.
JW:
We maintain about financial statements, taxes and so forth. Our input to those in Washington that hold key positions, setting policy. You know, I know you're on top of all. That that is certainly wonderful. But I gotta ask you a hard question. Now, Sue, these have been softballs to this point, here it goes. Are you ready? You got your, you got your seatbelt on, on the chair, cuz this is a big one here at live, a life by design. We don't just set goals. Many people can set goals. We set BHAGs big, hairy audacious goals because those are the ones that move the needle and make us bigger, better and bold. What is Sue Coffey's BHAG for 2022.
SC:
Oh, well I, I probably have two of them right now. Oh good.
SC:
One is around CPA talent and the CPA pipeline, just like every other profession in the country. We are challenged by you know, decreases in college enrollments by changes in immigration policy and a whole host of other, a whole host of other things, you know young young adults looking at the value proposition differently, the cost of college. So there's, there's been a change in the funnel of individuals that all professions need to attract. And so my big Harry audacious goal is getting together the major stakeholders that can positively impact that pipeline into our profession, developing a profe, a multi stakeholder profession, wide strategy in order to reverse those trends and, you know, get everybody on board and get, get everybody, you know, collaborating and, and, you know, developing the resources and getting out and, and talking about what a great profession we are and, and kind of turning that all around. It is a big hair audacious goal. And it involves a lot of people doing a lot of, a lot of things. So it involves a lot of collaboration bringing together a lot of people to solve the absolutely not going at a loan, you know, creating clear deliverables, being organized and thought, you know, keeping myself and others within our organization as well as others outside of the organization accountable. So it's pretty big.
JW:
I, so I do just want you to know, so anytime you go speak and I know you get an opportunity to travel world and you speak anywhere, you have my express permission to use big, hairy, audacious goals as a phrase, if you'd like. So I, I, I can see how that really impressed you. The eyes just lit up and I said that like, what's he gonna ask? So I told you folks, we bring it to you right here down to the core. There's no fluff. We just bring you the good stuff here at live alive by design. Now I'm gonna ask you to step back just for a moment, if you had in your mindset, any other career, you couldn't stay in the one you're in because you know, life had changed for you. What would that career be? If you couldn't be the CEO of the a I CPA today or even a CPA, what would that career be?
SC:
You know, I'll tell you what, I always love the sciences
JW:
We've been doing this too long. I can't imagine either what I'd be.
SC:
I, I, I had to tell, I, I really love, I love the sciences. So in high school, you know, I, I, I told you that I, you know, I, right. I love the classes I took that led me to accounting, but I always love the scientists sciences. And of course, you know, I, my, my three engineers that I grew up with but I will tell you the one class that I absolutely loved, loved, loved in college. That not if I, I wouldn't do it over, I wouldn't do it differently. Absolutely not. But I always wondered what it would be like to be a meteorologist,
JW:
Oh man, what job? Yeah.
SC:
I know where you're from. And I always wanted to chase a tornado now, is that crazy? Absolutely.
JW:
Let me just say this. If you're an adrenaline junkie, that is the career to have at least in Oklahoma from about December one to about July one I'm and that that's the career to have. But no, you know, to be honest with you that career is a very exciting one. For one, you can be wrong in your pre you know, prediction or your, and still keep your job. Right. Exactly. Hard to say about CPAs. We'd like to Dar that double line under, we got it. Right. It's tied, footed, whatever. But you know, that's funny that you'd say that I really thought you were going go with Broadway actress. I mean, that's just me, but I see you. I'm thinking Broadway actress. I mean,
SC:
Oh Jimmy, no, no, no. You know, the, my, my biggest fear is getting up on a stage and being in front of people, I do it all the time as you know, but it's the one thing, it's the one thing I absolutely hate to do.
JW:
Oh, she makes say that, but I'm gonna be honest with you. She is an ultimate professional. This, she is one of the 100 most influential women in the accounting profession today. Congratulations on that, by the way. So I, I gotta tell you, everybody asked me, what would you be doing? And you, and I said, I gotta tell you, I love what I do. I just can't imagine doing anything where I wouldn't be helping people directly. Wouldn't be collaborating with colleagues like yourself, trying to solve big, big hair, audacious problems and challenges. But what I like about what you're talking about is you took ideation. I had an idea and I took creation and you made transformation in the organization. A I C P a. So, so what's one of your big for this organization over the next 5, 10, 15 years, besides that pipeline, where do we see us going to impact the world in a better way?
SC:
Yeah, so I would say technology technology is a big part of that and environmental, social, and governance, and maybe, and bringing those two together. You know, we are turning into a profession of technologists. Techno technology is enabling so much. And, and, you know, Jimmy, you talked about helping people, and I know that you use technology every day in many ways in order to help your clients and your colleagues, and as a profession really making sure that our, our members understand the emerging technologies and the capabilities of the emerging top those emerging technologies and how it can facilitate the performance of their services for their clients is definitely something that's up there. And then, you know, the, the work around environmental, social, and governance, whether you believe in climate change or not, or, or you believe in, you know, social activities or not, it is something that is becoming increasingly important to business, to society, to our country, really, to the world.
SC:
And there is a role for professional accountants in that. I mean, you can't, you, you need to be able to measure in order to track and create metrics. And, and we, as a profession, we're great at that. You need to be able to, to recognize and measure. And we have the ability to help businesses understand what that means for them and how it can make them better at what they do, whatever they do. And we have, I think we have a really important role in helping them do that. And then ultimately, you know, what's, what's measured, what's valued is measured and what's measured is a be, is better when there's assurance on it. And that's a big part of what we do as a profession as well. So those are probably the two, when I think about the two things that I think are gonna have the greatest impact on our profession. It's those, and, you know, ESG is, is service agnostic. There are, are going to be taxation implications. There are going to be financial planning implications. There are going to be financial reporting implications. And so it, it spans the breadth of what we do and what all businesses are going to need.
JW:
And it's an evolutionary process. It's what I was just talking with a gentleman yesterday. One of our clients is a VP of a fortune 500 company. And we were just talking and he's got an entire division that they're working on, designing ESG solutions to the manufacturing, the shipping, the design. I mean, they're just covering the whole gamut of their processes. Right. And he said, we have CPAs in each of these divisions because we've got to quantify first of all. And then we gotta qualify to make sure that it's gonna meet our objectives right. For environmental issues, particularly. And so I agree a hundred percent, no matter what side you're on or whatever that thought is about climate change or not. I, I don't take political stances on our show, but I will tell you that ESG to me is not political.
JW:
It is just that what we have, we have limited resources on in it. We need to use them wisely and we need to work in a global capacity, which we are. It's funny, I've got clients scattered all over this globe and I'm in Oklahoma, Sue, not near the Jersey shore. We've got some shores, but they're manmade. I mean, we, they're not Jersey shores, but they're manmade. So, so let me ask you a couple more questions on this in a personal nature. So your professional side, I certainly understand and appreciate your entire approach to this, but let's talk a little bit about personal just for a moment for our audience, because what they need to see is behind all of that exterior of professional and Liz and so forth is just a wonderful woman, wife, mother, daughter, aunt, and so forth. So tell me, what's the most fulfilling event in your 39 years of living that you can share with us today?
SC:
Okay. This is not going to surprise you because you know me, but it's, it really is my family. It's, it's my relationship with my husband and my kids. I would say Jay. And I would say that our most important success that we're, that we're the most proud of is the fact that we raised two amazing, successful, interesting, funny, intelligent, compassionate, young men. And it took a village to do that, but they're just amazing. And when I look back, that's really, that's really the most important thing.
JW:
So Sue's I call him the two gentlemen, Sue's gentlemen, not her sons. I call him her gentleman. We actually got their bios at a very young age. I think your younger son was maybe 11 or 12. And I first asked for the bio about dating my daughters and so forth, but their paths never crossed. I get that. They went to schools at different universities, but folks, I'm always out there looking for these young men. They are gentlemen, get the door in the car, get the chair at the table that Chi's not dead. Right. So
SC:
Chi is not dead. And I taught them that. And, and I learned that from people like you, that young men of need to absolutely need to learn how to
JW:
It it's a Southern thing. It's a Southern thing. I'm sorry. Now, one of your sons, I won't mention university, but went to a university, got in a Southern state. And and I understand he prospered well there because he got that car door for the young ladies at the sorority house or whatever. I mean, that, that helped. I, I contributed, I think I did. I don't know.
SC:
Absolutely.
JW:
Your son listening. Is he going, mom, come on. You sold me out. That guy didn't do anything for me. But anyway, so let me ask you this. If you had the opportunity now to provide a story of someone that you've seen flourish in a life that begins similar to yours, who would that person be in your organization? Someone that has a career, similar pathway trajectory challenges, but kinda start the same as you.
SC:
Oh, geez. That's a tough one. O only because we have so many successful women within our organization and men actually that, that I've connected with, that have had similar ground that have wanted and needed that desire for flexibility and have, have leveraged that in, at have leveraged that with their experience and their skills in order to really do some amazing work here. When I, when I look at my leadership team, you know, I they're, they're all incredibly talented, but they all, they do not all come from the same backgrounds, but they have similar thinking in terms of, you know, collaboration working to gather to get the job done, filling gaps in other areas where gaps, you know, may be present and, and helping each other, not working in silos. And I'm not sure that's what you were necessarily looking for, but I think that we've, our organization has because of our flexibility has been able to attract incredibly talented people that are kind of looking for the same thing and willing to work together to get it all done. Well, you not sure that's what you're looking for. Yeah,
JW:
Absolutely. What I'm looking for. And so where I'm going with this, as far as women in leadership, the a I CPA has done a wonderful job in terms of putting women in that leadership position, training team, mentoring, guiding through that process. You know, you didn't start out as CEO of the a, I CPA one of the largest organizations in the world. I said for professional people of CPAs, but you started out as a VP and worked yourself up, but those people helped contribute to that. You said, you said mentors and so forth your EVP of communications. I just love of her death. She is, I, I swear to she, she doesn't sleep either. Every time I turn around, she's on something on social media, I'm up at five, there's something on social media from I'm like I called her the day. Do you ever sleep? I mean, really come on.
SC:
And Janice is one of my best friends.
JW:
Oh my gosh, she is just a talent now and wonderful lady by the way. So, so you've told me a little bit about daily routine. So who do you surround yourself with during the day to get all of these balls to stay up in the air? I mean, you got a bunch of good direct reports and all, but not necessarily their names. I'm not asking that I'm just asking what are their roles to help Sue Coffey, get their day done efficiently, maximize use of our time. Cause we only have 24 hours, right?
SC:
Yeah. So, so they, they all own important verticals within our organization. And then together, they work horizontally to make sure that we've got the coverage we need in order to, to get whatever work we need done out the door and, and to our membership. And so, you know, we're in the accounting profession, right? So I have a head of, of, you know, accounting and credentials and I have a head of quality and I have a head of auditing and, you know, so they're, and they all own their areas. They all develop the strategies and mentor, you know, their teams and have accountability for deliverables. And, you know, it's, it's, it's how I kind of lead, you know, I lead collaboratively, but I'm very clear about goals, deliverables and ownership. You know, I'm not, I'm not a micromanager. And I do meet with them regularly and it's it's and it's it, they, they help, they they're tremendous in, in getting it all done.
JW:
You know, it takes, I, I call 'em if you're the general, I call those the colonels of responsibilities. So my direct reports we meet every week. I have a huddle every week we find out what's going on with, it's come to the top. Sometimes things happen that you didn't plan. And we get on top of that rather quickly. But I always tell people that one thing you try to ignore, you think, oh, it's gonna take care of itself. I assure you if it's critical to the function of the organization or to a particular client's need, that will never go away, just get worse and worse. So tackle that every week. Right.
SC:
Go ahead. You know, I did wanna just say one thing about my routine because you know, I was, I was thinking about it and, and you know, you and I talked about how long our days are, but I will say that physical exercise is really important and has always been important to me. And so I do take time out of my day to make sure I get some type of physical exercise. I think it's good for the body, but it's also good for the brain. And when obviously my kids are outta the house now, but when my kids were in the house, I told you it was important that I'm, that I was present for them. And I would always design my schedule so that you probably did this with, with your girl as well, that you could go to their school plays, or you could go to their ball games, or you could do, you know, girl Scouts or boy Scouts, you know, PTO or something like that.
SC:
It's something that, as I said, was important to me. And while I don't do that, now I do expect the people who work for me to do that. And I've created a culture where it's okay to do that. And hopefully I, I mean, I think I see it in the people who work for me and, and then they're sending that message down too. So it's that tone at the top that kind of creates that environment. So I didn't wanna let that go because you and I were talking and it made it sound like, you know, like we get up at five o'clock in the morning and we work until eight o'clock. I it's definitely it it's, that's not, that's not the right balance.
JW:
That's right. No. And you know, I don't call it work life balance, a good friend of mine that served on the national accreditation commission of the CPA with me from, from Canada. She gave me the phrase, I kept talking about worklife balance. She said, really? I think Jimmy, what you have is work life integration. You're pretty happy doing all you do. You just need to integrate it well to be very Frank with you, I did this early on. I was in the tax side. So as you know what it can be like from January one to about may 15, right? I mean, it's just 60, 70 hour weeks. And everybody goes, oh my gosh, how can you do that? Well, I gotta be honest with the profession evolved where we don't have it. As a matter of fact, my assistant, soon as I had the school calendar and my kids dance schedule for their dance recitals competitions, we put 'em on the calendar first.
JW:
And I said, put clients around that or meetings around that. And not one of our clients, when I explained to them what we were doing the, the year we went to that evolution, not one of them said, well, if you can't meet with me when I want to that, you know, because you know what the answer would've been, I'm sorry. You need to seek someone else. This family first company, that's what we are. We call it the family first company. And we actually implemented because we have millennials, gen Z, we've got some old guys like me in here at the company. We went to an unlimited PTO and my friends, that own companies, I'm in a group that own entrepreneurs, and they're going, you gotta be kidding me, man. You're gonna go broke doing this. And I said, I gotta tell you, I'm gonna do it for a year.
JW:
And I'm gonna come back and talk to you guys and tell you how much productivity increased in that year. And they said, Jimmy, it'll never work. I came back after of the first year and I have successfully got three of my friends that run large companies doing the same thing. I said, if you set the goals and you know that everybody's on the same, you know, canoe paddling the same time going the same direction. And we're all together. If you set those goals in other, you know, rewards in the right manner, people will not take advantage of that. And as a matter of fact, I'll be honest with you. You, I have to make, 'em take time off. They get three to four weeks a year. I have to make 'em take the time because they get so busy with stuff. But anyway, I, I digress, but my point is your spot on. So to me, exercise is ideal. And the reason being is I gotta get all this stuff outta my head. Well, what better to do that with, and a 225 pound weight up above you, and you're on the bar getting ready to backs, squat or something, man. Get that outta your system, by the way, what is your
SC:
A bit different?
JW:
What's your
SC:
A little bit Pilate bars and pickle ball, but not 25 pound wings.
JW:
Hey, next time up in the city. That's what we call it from Oklahoma. If I'm in New York city next time or in New Jersey, I've got my pickle ball paddle with me at all time. So I am loving this stuff. Can I give you a real story though? I actually kind of tweaked my calf muscle. I'm pretty aggressive on pickle ball. I love the play though. Hey, I'm an athlete. Okay. At least my mind says I still am. So I may not look so, so let me ask just a couple more questions and I do wanna be responsible with your time today, but what's the next phase of your career look like as CEO? What, where do we go from here?
SC:
Oh, well, you know, I'm, I'm just about a year in to being CEO and I'm still trying to get my arms around it. I don't know. I have a lot of work to do in this role. I think candidly, before I start thinking about the next one I, that's kind of the way I operate, let me to get my arms around to figure it out. And then when I feel like I'm where I need to be, then I'll start thinking about the next one.
JW:
Well, the reason I always ask that question is I do wanna mention one thing. I know that Sue does very well. Folks. She's been very modest in some of this discussion today. She has a great ability to cast vision for her team to get a around, without vision organizations are just gonna do what the Bible says. It's gonna perish. They lose their way. They get distracted by meaningless things that have lack of profitability. So I know you got a great vision for what you and your team are doing. I'm not gonna ask for the details of that, but I do know if vision is important. I actually share my five and 10 vision of our company every year at an annual meeting with our team to get their buy in, to get their feedback, to see how they feel about it. See what they're doing to contribute to that. Would you say that'd be important for your organization as well?
SC:
Absolutely. in fact, when I think about leadership, you know, people like working with positive and innovative leaders that do have a vision that are also nimble enough to change that vision as the fact change, of course. And then kind of watching you realize that vision, you know, it's fun to succeed and then success breeds more success. You know, and bringing people into the, that positivity circle and, you know, creating that collaborative environment where everybody's kind of seeing themselves in that vision. I mean, that's what you need to do and then they'll own it. They're a part of it. And then they own it. So I'm with you. That's to me, the key to great leadership,
JW:
I gotta be honest with you. I'm kind of chief morale officers to the CEO of our company and founder. I if I can keep the morale where it always seems to be my wife and I'm sure Jay's probably heard this too, from you as a little, Jimmy goes a long ways. So I'm pretty, I just don't have bad days. I really don't. I have some days better than others. I just don't believe I have bad days. Right. so Sue, I've got one hard to ask. This is the hardest of all questions. And then I'll I'll let you enjoy the rest of your a afternoon and day here. But if you could leave our listeners with one statement of advice about influence leadership, or even leaving a legacy, what would that be?
SC:
Well I guess a big part of leadership is all of them influence influence on legacy, right? Influencing and convincing that what you're leading is the right thing and the right way to go and setting that vision. And, and living that every day, I think is I guess that would be what I would, what I would leave the group with that, you know, be collaborative bring others into the fold, help them understand where they fit into the vision and own the vision. I think that's, that's what I'd leave them with.
JW:
Yeah. That is great advice. One of the, of things we aspire to here at live life by design is to always remember, you're not an island, you're not the lone Wolf out there. You know, there's some people that go, I'm just a rugged individualist and you know, and I go, man, I'm sorry for you because you can't accomplish all. We need to accomplish in our company by being one guy, one gal. It does not work that way, especially if you're organization at, so Sue Coffey, you have been a tremendous guest today. And I want to thank you personally. Our listeners are gonna love to continue listening to this several times to get those feedback points. But I do wanna say before we leave one thing, you have been a dear friend. I appreciate you so much in our career. We've spent time at the lunch table. We spent time at teaching and speaking and all over the place. You've been outstanding as a, as a colleague and a friend. And I appreciate you so much. So any last words
SC:
And likewise, Jimmy, and thank you, likewise, and thank you so much for inviting me and you're right. This was fun.
JW:
Well thank you for being here. What an outstanding interview and opportunity to speak with Sue Coffey. This lady is transforming the accountancy world in an organization that spans the entire globe. It's people like her that keep the world spinning in a very positive manner and give opportunities to those, to contribute their talents to the same. Cause it's not just the fact that she's a great leader. It's the fact that she's just simply a great person. Thank you for joining us here today on Live a Life By Design and your challenge this week is to look around you and see what can do to be a positive influence to those around you. Each of us has a talent. We have a skill. We've got an emotion that we control that others need to hear, see, and feel so that you may empower them to be bigger, better and bold. We'll see you next week here on Live a Life By Design.
Susan S. Coffey, CPA, CGMA is Chief Executive Officer of Public Accounting at the Association of International Certified Professional Accountants.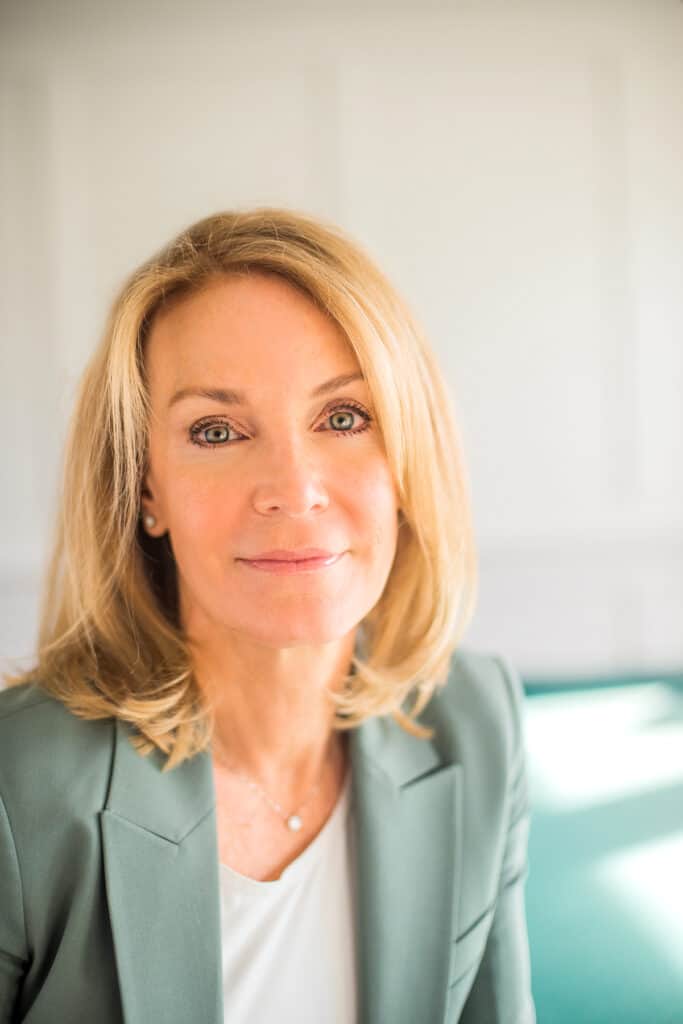 Susan leads the Association's strategy to advance public accounting domestically and globally as well as strengthen the pipeline and competencies of U.S. licensed CPAs.
Susan sets strategy for the Association's assurance, advisory, tax and practice management initiatives in the U.S. and abroad. Her most recent focus is on securing a robust and highly skilled U.S. CPA pipeline; promoting the value and relevancy of U.S. CPAs and CPA firms, including evolving the profession's core services, leveraging emerging technology and advancing practice quality; and creating opportunities for practice growth around the use of new technologies and in emerging service areas, including environmental/social/governance.
Susan's responsibilities span a number of diverse communities and stakeholders, both domestic and international, giving her a unique, global perspective. Building on a wide range of experience, she brings a broad view to strategic planning, risk management and problem-solving, which guide the Association as it executes on its public interest activities, develops opportunities for CPA firms, and works with firms and other key stakeholders.
Susan is a licensed CPA in the States of New York and New Jersey, as well as a CGMA. She has been honored over the years by being recognized as one of the Most Powerful Women in Accounting by the CPA Practice Advisor and by inclusion on Accounting Today's Top 100 Most Influential People in Accounting list. Prior to joining the Association, Sue was with PricewaterhouseCoopers' accounting and auditing practice. She holds a Bachelor of Science degree in accounting from Fairfield University.
Related Blogs