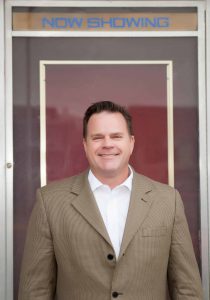 Jimmy J. Williams has been practicing as a Certified Public Accountant and financial planner for over 20 years. He also holds the Personal Financial Specialist designation from the AICPA and is accredited by the Board of Certified Financial Planners®.
Professional Jimmy
Jimmy was formerly with the international accounting firm, Deloitte & Touche as a senior tax consultant before establishing his own financial services firm. He is a past member of the Board of Directors for the American Institute of CPAs, has served on the Personal Financial Planning Executive Committee and Life Insurance and Disability Plans Executive Committee. He is also a member of the AICPA Editorial Advisory Board – AICPA Planner Newsletter. Jimmy was awarded the highest honors bestowed upon an Oklahoma Society of CPAs member – admission to the Accounting Hall of Fame in 2007 and the recipient of the Public Service Award in 2008. He teaches financial planning and taxation courses to CPAs on a national level as well as the State of Oklahoma. Jimmy holds the FINRA Series 6, 7, 24, 63 and 65 licenses. He was selected as one of the "Top 40 CPAs to know in a Recession" by CPA Magazine, and is often sought as a resource for the Daily Oklahoman Newspaper, the OSCPA Focus Magazine, and U.S. News & World Report concerning business matters. Jimmy writes a financial planning column for N Commons Magazine and the McAlester News Capital on a regular basis. He serves as an editorial advisor for The Tax Advisor and The Journal of Financial Planning Magazines. His most recent honor was being appointed by Governor Fallin to the Oklahoma Employee Insurance and Benefits Board.
Jimmy Upclose
Jimmy is married to his lovely wife, Dena and they have two beautiful daughters, Alexandria and Gabrielle. He enjoys golf in his free time and any sport in which the girls are involved. Jimmy is involved with numerous charities, primarily benefiting children and educational opportunities.