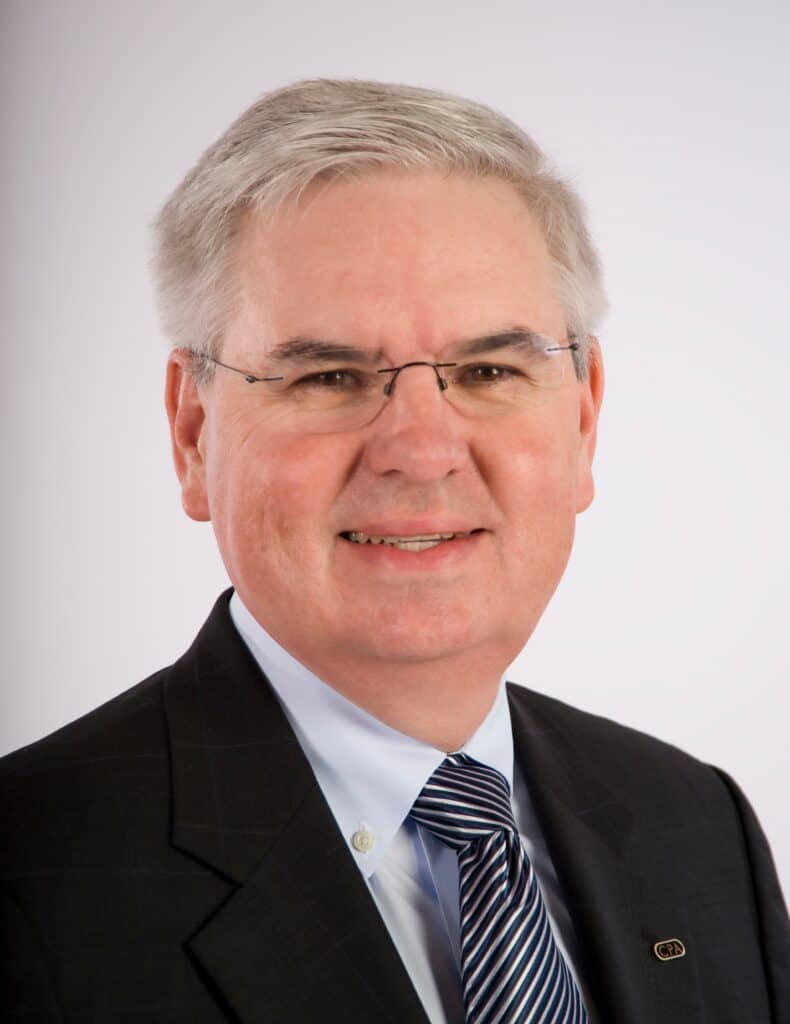 Do you ever wonder how someone with similar background and beginnings as you can achieve leadership at an international organization? In this episode Jimmy interviews Barry Melancon, CPA, CGMA, the CEO of the Association of International Certified Professional Accountants to learn his approach to leading the organization.
Episode Keys:
How you can leverage your capabilities by assembling a great team to help implement your leadership throughout the organization.
Why it is critical to master the critical areas of leadership to grow your organization.
When to involve others in the functions and operations of an organization to achieve greater influence in your profession.
Who you should invest your time teaching and mentoring to assist you in reaching your potential as a leader.
What is most important is where you go in life, not where you started, to gauge your achievements as successful.
To learn more about the AICPA visit us.aicpa.org and make sure to read through Barry Melancon's bio.
Podcast Transcript
JW:
Good morning! I tell you, another beautiful Monday morning here in the heartland of America. One of the most wonderful things is we are just celebrating Thanksgiving. And now we're coming into that time of year, which I really celebrate. Not only do I get outstanding gifts, yes, I've been that good, but these gifts are useful. For example, last year I used one of my gifts to heat an entire home for three families. I mean, yes, I got that much cold folks, that happens when you don't keep St. Nick happy. But I wanna share with you today, a few moments with one of my dearest friends. He's been an outstanding friend, an excellent colleague. And I'll tell you, I I've ridden his coattails in life and it's gotten me to a lot of places I never get. And I'm gonna say that to embarrass him just a little bit.
JW:
But overall, life is what you make it. And I have a say, and you've heard me say it many times on this podcast, that it's not where you start, it's where you finish in life that's most important. And not too unlike him, my career started in a smaller, smaller community. And he has now become someone that is internationally leading a profession and doing an outstanding job with that. So I want to say to you, if you're looking to make big steps in life to help lots of people do better things in life, think big, grow big and go big, is one of the suggestions I would recommend. And that served us all well in our profession of the CPA world. With that said, without further ado, I wanna introduce today our special guest. One of my best friends, one of the best golfers as an amateur that I know. I mean, this guy lives on a golf course somewhere. I know he is, got a hidden home that I can't find. But anyway, I'd like to introduce you to CEO and president of the Association of International Certified Professional Accountants, the AICPA, my dear friend, Barry Melancon. Welcome Barry.
BM:
Jimmy, thank you. But I am not that good of a golfer, and I definitely don't play that much. I haven't touched a golf club in three months. So don't gimme that.
JW:
Folks, he's very modest, but I gotta tell you what, at the end of the day, he doesn't have to touch 'em very often to play as well as he does. But hey, he's shooting his age, you know, and I gotta tell you though, he looks great for 101. But anyway. Hey, very welcome. I know you're very busy. Just wanna take a few minutes today to help our listeners in 58 countries, many of which we have a presence now as the association across the globe. And so I appreciate your time, but hey, I wanna jump into this and give our listeners a little background about Barry Melancon. Tell us a little bit about what, what was childhood like for you Barry, and how many siblings you have and so forth.
BM:
Well, Jimmy, I grew up in south Louisiana on the Gulf Coast oil country, great seafood country fishing community. Very small community, very rural you know, environment. My my closest friend was probably a two mile drive. And you know, it's just a very rural perspective. I have I have an older sister and a brother one 10 years older than me and one 11 years older than me. I'll give you an interesting step. My father was one of 13, my mother was one of six, and I was the youngest of all 19 of those families. So I, I'm truly the baby of multiple families from that standpoint and, and really, you know, grew up hunting and fishing and, and, and fighting off snakes and alligators and you know, just learning life at sort of, its its basics. And that's, that's sort of my roots.
JW:
Hey, I love those roots. So let me just ask you, what is your favorite Cajun meal item from South Louisiana?
BM:
Well, I'd have to go with boil crawfish. I think those are, those are fabulous. I I, when I grew up, we actually had a crawfish pond as they would be called. And I used to come home from school and, and, and crawfish a bit and sell a sack of crawfish to make some extra money and stuff. Back then it was really cheap. Right now it's sort of expensive but, you know, so I would have to go that way. That would be my favorite sort of hard to beat that.
JW:
I gotta tell you my friend, we go down not during Mardi Gras, I'm just not that crazy, but I do go down and we enjoy it when the Sooners, you know, my football team plays sometimes in the Mercedes-Benz Coliseum down there. But I will say this, I love that shrimp tufe, my friend. If you do you eat much of that when you're down south?
BM:
Yeah, that's not my favorite. That, that that's you know, that it's, it's a fancy Cajun food there. I'm much more like simple minded.
JW:
I love it. I love that stuff. Well, let's talk just a little bit about, so you're the youngest of three. I hold the herded position of youngest of six, and my dad is the youngest boy. He's got a sister, just younger of 13 children as well. Wow. So I can relate to a lot of what you're saying. So let's talk a little bit about how you determined you wanted to be involved in the CPA profession and in particularly non traditionally. So you, you started out in the CPA profession, working in a CPA firm, but then moved into a leadership executive role from the association perspective. Give us a, give us a little reason why you did that.
BM:
Yeah, I, I, you know, I went to a very nondescript school Nichols State and then called Nickels State University. And which was about, you know, 15 miles from where I grew up. And, you know, it was cost effective. I, I had the, you know, the good grades and could have gone a lot of different places, but economics was a part of that. And actually didn't go to school majoring in accounting. I went thinking I was gonna be a lawyer majoring in government. And after, in, in my second semester I just thought business was a better calling for me. And I ended up with a, a major in accounting and a minor in government. And, and Jimmy, my, my perspective was to, to go to work for decent size firm in Houston, Texas, and moved to Houston. I was getting married right outta school.
BM:
I finished school very quickly. I, I I graduated from high school in three years in college in three and a half. So I was outta college in 20. And there was a, there was a new firm being created in my hometown, less than a hundred thousand people in my hometown. And you know, frankly, they offered me the same amount of money the big city of Houston did, or the big city of New Orleans did. So I went, I went with that firm and I was a partner in that firm by 25, which was one of my goals. But ultimately I was really engaged in, in the profession. And I, and I, and I thought about the profession very holistically, strangely for my age, probably, I literally was on a, a CPA professional committee the day I passed the CPA exam. One of my partners were two partners in the firm at the time, and he walked down the hall and, and he, he, he says, I'm calling up the Louisiana CPASociety and I'm taking myself off this committee and putting you on it cuz I think you need to do that.
BM:
And so he saw some things in me, I guess. And, you know, from that, my involvement led to when there was an opening for the executive director position. I had been a partner about three years at the time. People saying, you ought to do this, you'd be great and sorted. It wasn't like a grand plan. It was, it was something that, that people around me and others encouraged me to do and thought I would be good at. And I took the shot and figured I could always go back into public practice if that's what I wanted to do. And, and then you know, just about I guess nine years later than that eight to nine years later than that, I was I was selected CEO of the American Institute in 1995.
JW:
You know, that's quite a quick ladder to climb. And, and I can assure you, I think you're very well equipped for that. I always, I always worry about the day that I can call up my friend Barry and he says, oh, Ken, I'm on a golf course and I'm done. I'm ready! I'm, and then I'll go, what course? What hole? I'll be there. But you know, at the end of the day you didn't really plan to be an association exec. It just kind of just kind happened, you said.
BM:
Yeah, I think it was, you know, my, my involvement in the profession at a very young, i, that combination with a government minor with a major in accounting is a, it's a regulated profession. And I understood those things and I was very involved in the, in the regulatory and political process in Louisiana. And I think it was just sort of a marriage, but I always had a passion for it. It was like the profession was bigger than just what you could do individually. And I think that played out and, and, and I, and I put a lot of effort into that and people saw it and really encouraged me, me, to do it, rather than me having a ground plan.
JW:
You know, that's that's the way I look at planning as well. I had a five year, a 10 year, and a 25 year plan. I gotta tell you, I hit my fives, I hit my tens. That 20 fives a stretch. Do you have any stretch goals of yours still at this stage in your career that you'd like to hit?
BM:
Y you know, I, I was, I'm a big gold person. What, particularly early in my career and written goals, I, I, I tell this at our own leadership academy, I had a goal that said that I wanted to literally fly around the country and get off of planes and make speeches. And I tell you, by the time I was 37, I was definitely doing that. And it's not around the country, it's around the world. And so that was one of 'em. I I probably had some not realistic ideals about when I wanted to retire, and I did not make that goal. But that was, you know, primarily as much as about choice and enjoying what you were doing. And from here, I think there's some boards and commissions that I, I would like to be on once I retire. I, I think my experience on a global basis, and it's tough to be on boards today, particularly of, of public companies, but I do think that having seen what I have seen and, and help to build what I've built, that I think I have some things that I can still add in that space.
JW:
I think you'd be a tremendous asset to any board. I I will say to you though, that I believe a lot of CPAs in our world would be a tremendous asset to some of the boards we see that can bring a lot of the background from the audit perspective, attestation functions other than audit and just generally business mindset. You know, I tell people that we as CPAs are the truly trusted advisors to the stakeholders of the business world. Would you agree with that statement?
BM:
The trusted advisor is really critical, particularly when you think about the literally millions of, of private businesses. You know, the advisory role in a public company gets, gets a little bit more complicated as it relates to independence and doing audit. But the reality is, is that the small businesses are the heart and soul of not only the United States, clearly in the United States, but in most economies around the world. And it's, it's complicated. Being successful or trying to be successful is a small business. And that trusted advice is critical. Some people say, you know, the, the doctor, the equivalent of the doctor for small business and for entrepreneurs, the trusted advisor I think a lot of people in the CPAprofession would say they know more about that business person and entrepreneur than, than maybe anything, anyone else. You know, every small business just about in the, in this country in their, there's 6 million small businesses plus in the United States with with 500 of fewer employees, not counting, you know, work at home part-time type of businesses.
BM:
And, and having a CPArelationship is probably the thing that's most common in those 6 million businesses. Not every one of 'em has a lawyer. They don't all have architects, they don't have engineers, et cetera, et cetera. But they, almost every one of them has a CPArelationship. And I, I think that that gives particularly insight that CPAs can deliver. And, and I think, you know, almost always good advice that gives that, that small business the best shot of surviving. And, and we all know that many small businesses fail and they need all of the sort of the, the, the, the best of luck and the best of information that they can line up to really survive.
JW:
You know, I am absolutely behind a hundred percent of that. Cause 99% of my market well, well, a hundred percent of my market is actually those family closely held family businesses that are multi-generational on many fronts. And we serve a lot of times, as their be honest with you, concierge cfo, right? Just to help them make good financial decisions when they need us. They keep you on retainer and you're always there to advise. So let me ask you a couple of questions relative to your mentors. You know, I, I'm gonna be fair, I'm gonna embarrass him a little bit. He doesn't know it, but he's one of my mentors folks. Mary's always been a, a sounding board I can call and get ahold of, especially after my Sooners get beat 49 to nothing from Texas. But Barry, we're not gonna talk about that. I don't wanna go back there. That was a rough Saturday for me. I was there in person and saw the bloodbath. But anyway, my point is what what are the names of some of your, if you can share them, your mentors in life that you still have today?
BM:
Well, you know, I'm very fortunate in that the way our governance process is structured, we have a different chair or chair, manager, woman, depending on what title they want to use each year. And we have a third of our board, and it's now a global board that rotates each year. And in a lot of ways, I view myself as sort of a, a amalgamation of all these different insights and these perspectives to become chair, chair man, chairwoman of the American Institute of CPAs. And now on a global basis, you're gonna be a really, really, really quality person to be on the board. You're gonna be a really, really quality person. We have seven, almost 700,000 members around the globe. And, you know, we have a board of about 26 people. So, and those, they serve three year periods. And Jimmy, you were on the board, and if you just think about if you just think about the, what it takes to get to there, and they're gonna be quality people.
BM:
So I, you know, I'm a, I really believe I'm a, I'm an amalgamation of a lot of different people's perspectives and the ability to listen to that and to assimilate what's important from that as it relates to specifics. You know, we always influence, I think everybody will find an influencer in their, in their college education. I, I think I could point to some professors, but I went to work in a very small firm under 20 people. And I sit here today, I went a very small university and, and, and being exposed to people who were just really, really good people. I, I tell this story all the time. I was, I, you know, right outta college, I was making a very small sum of money compared to today. And about nine months into the job, I was offered almost a double in pay in a, in a, from a client.
BM:
And I walked down the hall, I had maybe the gumption to do it. He's, he's no longer with us, he's passed away. But I walked into the managing partner's office and I, and I said, Hey, you know, I make X and I'm, I'm being offered almost two x and you know, that's a lot of money. Can we just talk about it? And the two partners in the firm took me to lunch. It was a three hour lunch, and they, you know, they didn't adjust my pay, but they painted a picture for me of what partnership was like in making Partner be, became very important to me. And that was really a very significant part of my life, because had I taken that job, I never ended up CEO of the American Institute of CPAs, or involved in the profession in the same way. And they had, you know, they, they were willing to paint that picture for me, but they also sought it, told it like it was, and they weren't gonna adjust my pay.
BM:
And I had to make that position, that decision on, on what was, you know, was before me in life. So the, you know, that is clearly a a role model set. And, you know, I could start naming a bunch of people in our profession that were role models to me, and, and, and it would be unfair because I would leave some of 'em out. But I get the, the real benefit of, of interacting with people in every walk of life that, that are CPAs. And when you just take the time to listen and, and ask the right questions to people, you will be influenced. But I'd also be remiss if I didn't say I was, you know, I don't turn, I'd also turn to some of the people who are my reports and, and work for us. We have fantastic staff, and they become role models too, because they, they approach things differently and we don't always agree. And, and you know, we have a staff globally of about 1200 people. And I'm always amazed that when I see young people coming up or people who have been with me every day that I've been at the institute now almost 20, 28 years is, is just, you learn from all of those people. So I think if you just pay attention, you have a lot of role models in life.
JW:
Yeah. You're gonna laugh. Not all of my role models are older than me. And I'm glad you brought up, I know I'm gonna embarrass her a little bit, but we had Sue Coffee. Susan Coffee is one of the most talented people you know, that I guess I've worked with and had a chance to get to know, including yourself, that I feel has a real vision for the organization, for the association, and for the profession as a whole. And I think she does an outstanding job. Every time I get to talk with her, I learn something new about what she's looking at, thinking about and where she's wishing to go with the profession. So I know you're doing the same with her.
BM:
Just a quick story. Sue is fantastic, and she's one of my reports, but way back in 1995 when I became CEO, about three months after I did her major reorganization, and she was the second person I promoted in the organization. She was there before me. And you know, now today she's one of our, she's been for a long time, part of our executive team, and she is fantastic, but, but our entire executive team meets that, that test and many people who have retired and moved on and other things as well. So you learn from everybody.
JW:
You really do. I, I think the key thing is my dad said, and I don't always utilize this properly, but my dad said, the reason the good Lord gave you two ears and one mouse, you need to shut up and listen more, Jimmy. So, especially around much of you, more talented people like Sue and yourself, I, I need to do that more often. So let me ask you though. So, so what's important to Barry Melancon about leaving a legacy in the profession that we have that I just love, it's been a great career for me, and I know you've enjoyed a great career. Why would you wanna leave a legacy? What would you like for it to be?
BM:
Well, I mean, I, first off, you know, from just a US perspective, I, you know, I represent more than 400,000 CPAs here in the United States. And as I said, if you take a global perspective, almost 700,000 different brands associated around the globe. But look, I I honestly believe that you would be hard pressed to take a collection, and I'll just use us here for a second and take 400,000 people of any walk of life or any background, and find a better collection of people than the 400,000 in the CPAs. And look, every every group has weak links. But the reality is that people in our profession wanna do the right things. They give back tremendous lead to their communities. They try to help people, as we were talking about with small business or do the right things on a, on a large business perspective. And, and so when I think about the quality, the collective quality of all those people, you know, what, what I wanna give back is having helped evolve the profession, the profession, every business and trade and profession has to evolve.
BM:
And we're the most global of all professions. We're state regulated and we function nationally. And so I view the profession and the men and women in the profession as just this incredible asset to society and to business. And I wanna do everything I possibly can to help create the evolution that's that we have been creating for now 27 years in the profession. And it's a rapidly changing world. It's complex and it's important for the profession to evolve. We don't get it all right. But the profession has to I think be given sort of the permission to change. Our staff is absolutely tired of hearing me say every morning I wake and wake up, up and think about the profession. Then I think about the men and women in the profession and how they're impacted by it. And then thirdly, I think about the organization that I have a fiduciary responsibility to, because if the profession isn't successful, there's really no need for our organization.
BM:
And, you know, change is hard. And, and we have been through a lot of change, and we will continue to go through a lot of change. And so I, I view to a large degree being a a champion for that change and maybe a permission granter for that change. And I think it's really important to society and to business. Our, our purpose is we, we power, trust, opportunity and prosperity. And that's how I view the profession is it's really important from a trust perspective, we create opportunity for people in all walks of life. And thus elevate prosperity. You can look at every underdeveloped economy of the world or every developing economy of the world. And what is common about them when those economies move to a different stature, to a more developed, effective economy is the presence of a professional accountancy profession because of the commitment people make to professionalism and helping to root out fraud. And we don't get it right every time, as I say, as a profession, but it exists and that it exists when, when society evolved. And so that's, that's how I feel about it and that's really what I, what I hope my legacy is.
JW:
I think that's a great one. But I will say to you too, I've always told people when I've had the fortunate to go speak and I go speak at some universities now that C'S lifted, and the last one I spoke was my amma mater at East Central University. Another small school. Had 5,000 students. I don't know about nickel state, but –
BM:
We had six!
JW:
Six thousand! It was a bigger school. Then I gotta tell you, I go back to tell them, and I speak to their accounting department and the kids that are majoring in accounting, and I said, let me just explain this. We in the accounting profession are the core function of any developing economy. And I tell 'em this and I go, you cannot be a successful country without good systems in place. And a big part of that on the economic side has to be the accounting profession, you know given stability to the market. So I got, I got a question for you. So we have this covid disruption, as you are well aware, it affected many, many of our members, affected many, many of our team that worked for the association. A lot of that was a change that I know was difficult to administer. Tell me some of the takeaways from that particular change that was thrust upon you in the team at the association.
JW:
You didn't ask for it, but you got it. And I wanna say today, and to all the men and women that are supporting us as team members there at the association, I thought they did a heck of a job. Cuz I got through the people and I mean, there were deadlines being moved all the time by the irs. There were things issued by the SBA that they didn't give you, you any real guidelines or rules to follow for CPAs. It was a time of turmoil. And I really felt like our team got it right. So what did you learn from that?
BM:
Yeah, well, look, we took a lot of risk in that. I, i I would say that the first phase of government support for the American economy was a great example of a public private partnership. And it was delivered through banks and our profession, predominantly to the small businesses of the country on the individual side. Some of the support to the individuals was done through government activities later on as we as Covid lingered, and we got into different administrations, and this isn't a political statement, is just that philosophies changed and, and the need for speed changed. But when there was a need for speed, it was a public private partnership. And, and I think we, we, we didn't solely lead that, but we were one of the leaders of that. And that made the difference with small businesses surviving. And I can tell you our position was when there wasn't answers, we interpreted for the government and knew we could get, you know, different answers later.
BM:
And we tried to be very transparent about that. But that is something we learned that we could do that and, and that it was needed in, in the sort of the spur of the moment or the speed. And, and, and I I think also, you know, the government did step up in a lot of ways. We can second guess now. And frankly, the speed was critical. And we said at the time, look, you're gonna have fraud when you do something very quick, but if you want people to survive in their jobs and small businesses, you're gonna have to accept some level of that. There's not gonna be perfection. And we said, look, people are gonna go back and second guess that, and people do. But the reality is, is that we needed the speed, and we shouldn't forget that the speed was very, very important. And I hope, you know, the government learned a little bit that when there's speed and there's need to be agility, that a government, you know, or a public private partnership is the way to do it. Unfortunately, we don't do that enough. But I, I do think that that's a critical component of what everybody should learn about.
JW:
You know, and and I agree totally. So we, we don't even do typical services. We're a wealth management firm now does everything on a tax efficient basis. So we use our CPA as our trusted advisor credential to set us apart. We understand the business side of it. We're getting calls from CPA firms going, can you help me figure out what we're needing to do here? They, they've given us now the money that's been distributed, but they didn't tell us what the guidelines were about how it's gonna be taxed or if it's gonna be taxed or whatever. So I just love that part about this profession. It always keeps me on my toes. There's one thing I always say that's constant in this profession, and that's change. So that is true. Let me ask you this, friend. So if you took away this stellar career you've had in the CPA profession, and you could set it aside and you could look back and go, what other profession would you have undertaken if you hadn't gone in this, this direction? What would that be?
BM:
Well, I probably would've liked to be baseball commissioner that I think I could have done one. You know, I I think a lot of people would say that I would've probably gone into government or politics had I not taken the job. If I'd have stayed, if I'd have stayed in public practice. I think, I think they had have probably been some opportunities for me in that. I, I do think public service is important and, you know, I, I do think wise and smart people in, you know, going into politics is much worse today. I'm not sure I would do it today, but I think, I think those are some of the things that, that are there. But you know, I I think when you think about what we bring as far as the integrity and, and, and trying to do the right thing, I think there's a lot of places and baseball is, is just a passion of mine. So I think that that's, you know, sort of works from that standpoint. You know, I, I could have seen myself in a university setting. I could have seen myself in like I said in government service or, or politics. And, and I, I think I could have functioned pretty well in, in, in some kind of large business as well. But I wouldn't trade what I've been able to experience for any of those.
JW:
All right, I'm gonna throw one at you. You didn't mention, and I really think this role would've been a good one for you, SCC commissioner, NCAA.
BM:
NCAA, not the Securities and Exchange Commissioner.
JW:
No, no, no. NCAA I'm talking about football here. We're back on the real stuff in life, Barry.
BM:
Well, I mean, I put baseball into that, into that level. Clearly the NCAA has had its challenges and you know, they're a big not-for-profit, just like our professional organization is. Yeah, I could have done that. It's, it's it's a different avenue. I I do think earlier some of the, some of the, the issues, and it's, I'm not here to second guess tough decisions on that, but some of the issues of, of sort of caring for the athlete in that environment with the big money probably could have been addressed in different ways. And, you know, maybe the pendulum has swung now with Nyl and other things way too far, and maybe there'll be some balance, but I think a decade or 15 years ago, some of the things could have been done to really address that. And we all heard stories about, you know, where there were violations when somebody went back for a funeral or things of that nature. And, and they had programs in place that weren't widely used, but I I think that could have all been handled better. And it's obviously big business, you know, I mean, NCAA football is big business.
JW:
So let me take us to a place I hadn't planned on going, but I just want your opinion because I'll be very frank, and I'll always speak the truth of anything, but I'm not a big fan of ni and I'm not a big fan of the portal. These guys are changing teams so quickly. I can't buy a t-shirt or jersey with their name on it that I don't have peel off letters. I mean. So I, I, I'm, I'm kind of old school. Barry, tell me how you feel about n ni if you don't mind me putting you on the spot a little bit and talk about the portal a little bit.
BM:
I, I think n ni with some proper regulation is fine. I do think the athletes you know, they, they take a lot of risk, particularly in a sport like football and the university level. I, I also think that being able to transfer, transfer when, you know, big name coaches transfer and they, they were recruited by a particular coach. I mean, we can all say the love of our, whoever we pull for is the reason why a young person should go to a university is for the love of Oklahoma, or in my case, LSU or whatever. The reality is, is that coaches recruit those people there and when they're fired or when they're, when they change jobs, I think flexibility there is probably appropriate. So the portal is not terrible. And also, frankly, some kids get put into a situation where, you know, maybe they were highly recruited and maybe they haven't matured or whatever, and be able to perform and maybe they can drop down or go to a different school and have a chance to do more with their life or get a different education.
BM:
And so it's probably gotta have some rules like, and they put some in now like limited windows for that to do, you know, how many times can you do it? And then the n i I do think it probably would be managed be, it could probably be better if it was more, you know, transparently managed and, and centrally managed in some way, maybe by a conference or by a school. So that I, I just worry about, we haven't seen the fallout of all of it. You know, some of these, some of these young players maybe not paying their taxes on it or not knowing how to manage money, I, you know, maybe they'll be great at it, but we're not far enough in it to know where some of the ugly fact patterns might be. And, and I, and I think it's incumbent upon the, the universities, the conferences and NCA to try to put some parameters there that still gives opportunity for the young players, but, but also make sure that they don't step off the wrong end of a, of a wobbly board, if you know what I mean.
JW:
Oh, absolutely. And, and I, my, one of my big concerns with that is of course, is the agency issue. I just feel like sometimes the agent may not put the best interest of the athlete for the long term in a perspective to gain funds. Now you don't get that instant gratification, get the money now or whatever. And then I also worry about the morale of the team. So, you know, I've got a, a great quarterback or maybe a halfback running back, back there, and he's knocking down high six digits for n ni. But you know, the old line guy is sitting up there getting 30 grand, you know, and I know that's probably more money than they've ever had legally paid to them. But at the end of the day, you know, that's causes morale issues. You know, if we don't see this treated right or, you know, we're a team, that's kind of one of my concerns. But I, I hear your point.
BM:
Yeah, I think there's some things though, you know, life is not always fair and it doesn't always come out even for everyone. So I think there's actually some ways to teach life lessons in some of that disparity as well, but it's gonna take some real dedication to those nuances and really have people who are in leadership positions have the capabilities of really explaining that and trying to connect those dots.
JW:
No, I, I, I agree. Totally. Good, good answer. So you've already told me your favorite team's, LSU. How are you liking a new coach?
BM:
You know, I think he's done a great job. I mean, they're playing for the, the conference championship. They, they won the S E Cs. No one thought about that, that they would do that this year. You have to remember, they had 39 scholarship players at the end of last year. They went to a bowl game and they played Kansas State. They literally had a wide receiver playing quarterback. So they in that bowl game, they, they were decimated between people going pro and some of the transfer stuff, and a change of coaches. And, you know, 2019, they had probably one of the greatest seasons, maybe arguably the greatest season ever. And so Brian Kelly's done a good job. He's, he's, he's been very disciplined. The team has played for him. You know, anytime you can, you can win the SCC West. It's, it's a tough league, which is Oklahoma's gonna find out about that when they come into that league. And anytime you can win the SCC West, it's a, it's a great accomplishment. And we'll see what they do against Georgia.
JW:
So this is my, my not wager, but just a fun bet with you that as we come down to play, you guys at lsu, you and I are gonna get together and we're gonna have some dinner somewhere, and I'm gonna have some of that good good Cajun food with you. Is that a, is that a deal?
BM:
Yeah, that, that's a deal. And what we'll do is, we'll, we'll over dinner we'll play a videotape of that semifinal game in which we scored 63, I think it was on on the sooner.
JW:
No, we don't wanna play that. That one should be in the books. That's a history book. No. Well, you know, I gotta tell you Kelly to me is a class act, not unlike Lou Holtz. This guy has good morals, he has his team and good command, and they are, you know, these, these kids are just really kind of binding with him during this first season. What's his potential look like? There? Are we talking maybe you gonna get the big one this year? You think they go all the way?
BM:
I think, I think it's a hard road for 'em this year. They're, they're still short on talent. And look, you can be a great coach and have great talent and not win a national championship. So it's hard, it's hard to win a national championship, but to be, to be, you know, as he said all along, you know, to be, to be playing meaningful games in October and November is the key. And they are, and no one really thought that they would do that. And he's, you know, he is got a great class coming in. He is actually the next two look very, very good. And it's gonna be so competitive, you know, and when Texas and Oklahoma join the s e c, it's, it is just gonna be murderous role when you, when you, when you play that schedule. And so-
JW:
Gotta tell you though, you love these road games, it brings it back into Arkansas, brings back into Tennessee, right? I mean, you got some games in here that are gonna be outstanding, Missouri. These are places we can travel real easily. Get on a plane, you're there in about an hour, right? So I see this been a lot of fun. Let me ask you a couple of things though about about the real world. If you could take your fingers right now and snap them just to do this, and you had a capability to perform one miracle in this world, what would that miracle be?
BM:
Oh, I, right now, I mean, you could go in a lot of different places, but again, wearing a US hat, I, I, I just think that we gotta have our elected officials understand that our system was set up to do compromise. And so I'd fix those things that prevent, that social media prevents, that extremes on both sides, prevent that we have to compromise. Our system was built on that. The checks and balances, particularly in the Senate is, is, is deemed to be a compromise. So what I believe is that we, we've, we've, we've begun acting like a parliamentary system, which parliamentary systems, the compromises occur at the party level because there's multiple parties, but people vote typically, you know, down the line. And right now, we, we have so many people that are elected in the house, in the Senate that vote down the party lines and aren't compromising.
BM:
But, but Parliament systems are set up for five parties or eight parties or whatever, and they make these compromises to get a majority. That's, we have a two party system. And that means the individuals have to compromise. They have to find things that, that they can, that they can agree on and find ways to, for the good of the country and the good of the vast majority of people, not just the extremes who are allowed on social media to find compromise. And we have lost that. I've been representing the, the profession in Washington for way more than 30 years. And it, it's just awful that people cannot find, you know, grounds to compromise on. And, and then, and sometimes when they do, they get crushed by the media or get crushed by social media as well. And so the public has a role in it as well. So I would, I would work on that compromise capability,
JW:
You know, and, and again, I don't, I don't know the president personally I, but I would say this too, that if you remember back President Reagan, I was just a young lad, and I do remember who was Speaker of the house then. Do you recall
BM:
Tip O'Neill?
JW:
Tip O'Neill, a democrat very strong hand, had a great speaker of the house, right? So what happened is President Reagan invited him to lunch at the White House on a pretty frequent and consistent basis so they could communicate and get things done. I'd like to say, I, I echo your sentiments. I'd like to see us get back to that point. Again, not picking aside, I just think that it, sometimes when we meet in the middle, we get the best for the entire country, right?
BM:
So, yeah, I'll tell you, I'll tell you cited Reagan, I, I think in, at least in my lifetime, the two presidents that got most the most done were Reagan and Clinton. One was a Republican, one was a Democrat. They both understood the power of the White House. I have been told this, I haven't audited, but, but they supposedly, during each of them's eight years as president conducted more dinners, state dinners in the White House, brought people together than any other presidents, certainly any other presidents in modern time. And, and they both, they both compromise with congresses that were of the opposite party. And, and, and there's something to be learned from that. And, and unfortunately we don't see it today.
JW:
You know, a funny thing, and I mean this with all seriousness, is I've been to President Reagan and President Clinton's libraries, and both are phenomenal history, if you like, history as I do. I just love to study that history. But President Clinton did something I thought was very, very wise. He was a great communicator for one, but after his midterm elections didn't turn out as well as he wanted, he lost in the, the house and the Senate, if you recall, by pretty wide margin. He did this thing that we don't see a lot now, he pivoted and he said, you know, I've gotta work with these guys. And, and I appreciated the fact that, like you said, he got a tremendous number of his projects as well as what was on the plat you know, platform for the Republicans at that time. Got it done. So that C word seems to be something that's lost out of favor, but I'm not sure why, but hopefully we'll get it back soon. So, real quick, tough question for you. What are some of the most challenging issues of the profession right now that you face or that you see coming up on your whiteboard that says, I've gotta tackle it?
BM:
Well, there's a lot. I mean, the pace of change is great. That's a, that's an important one. And I think, I think there's pressures on small firms to, to be able to make the technology investments that are necessary. I think the complexity of business it adds to some of the difficulty of what we do and, and how we do it. We live in a hyper regulatory environment, which adds to the complexity. We have an IRS that from a service perspective is limping along some would say is, is totally non-functional. And that, and that is, that is a problem. Human capital probably rises to the top of the list. Human capital is a difficulty for lots of different industries. There's, there's more than a million less students in four year colleges than pre covid. Now that's not in accounting, that's in all majors, but we get our share of that.
BM:
There's about 20, almost 25% less in community colleges. So young people are valuing higher education differently, and that's affecting just an awful lot of different places and different types of businesses as it relates to the human capital element. And, and, you know, you just add all of those things together. It's a difficult business environment. And then, you know, we're, we know we're going through, you know, higher interest rates and high inflation and more, more economic difficulty. And I think that, that, you know, we'll get through that. But I mean that for the short run that makes it, that makes it difficult.
JW:
Yeah. You know, and at the end of the day, the resources to accomplish and tackle these most important items, you can't just sit here and take one at a time. You've got 'em on many fronts. You have a great team to help you with that. So, so I've gotta ask, what's your daily routine to help maximize the efficient use of your time? I mean, you've been, you just before you came on today on the, in the live version, you, you basically said, Hey, I've been to Asia, I've been to Europe, I've been back to the us. You are a busy guy. How do you maximize the best use of tone? What's your routine?
BM:
Well, we, you know, I had you said, we, we have a great team of people and I get a lot of information and we, we do a lot of quick calls and on, on emerging topics if there's a need for us to have a sort of a meeting of the minds that that is a, that is a very big one prolific with email and texting and things of that nature. And, and that, you know, suddenly works, you know, works well from that standpoint. And, you know, we have great people who have accountabilities and they know what they're doing. And, and so, you know, you deal with hopefully the most important topics. And, and then, you know, I, I think it's, it's an element of, of how do you, how do you find out the right information that you need to have to help make the right decisions?
BM:
And, and that's, that's more art than science, to be frank. So it's a combination of just, of just working through things and trying to not get bogged down into too many different, you know, small things that really don't make a difference. However, in a member organization, sometimes, you know, re responding to somebody's email or phone call or whatever goes a long, long way because they don't necessarily think that you will. And I try to allocate a fair amount of time to that, because you always hear and learn something different in that space. So if I had to, if I had to give the one thing though, it's, it's a multitude of, you know, a bunch of different meetings or a bunch of different interactions in the key issues of the day and trying to keep them as concise as possible, possible and at the right level.
JW:
You know, that's great stuff. And I will say this, being a member organization I've been fortunate to serve men the boards to help run the organization, and I appreciate that. But I get even emails from people that are in the various states, you know, they might have seen me speak somewhere or something like that, and they're like, concerned about what to do and so forth. Just help guiding them to the right team member, for example, is, is a big help. And for you to answer their emails. I think that that answers where your heart is with the organization. You know, with a lot of small firms, when I say small, you know, less than our big four and our top 100 s and below our four hundreds, we've got a lot of small firms as members and members in the industry that just seek out and need information quickly. And our team at the institute and the association are good to do that. So I've got a couple more questions. I'm gonna let you go. You've been very gracious, but I have to ask this one. I always like to ask our guests this question, what has been thus far your most fulfilling event in your life?
BM:
You know, I've had the opportunity to be with, with several presidents in relatively small environments. Very important leaders in other countries as well. I always find that very very rewarding to just, you know, people who have ascended to those positions to be able to interact with them in some cases, you know, one on one even. And I think that that that is, that has been obviously very fulfilling. But, but I, I gotta come back to the, the men and women I represent. You know, and it's not just me, our entire organization, you know, it's just the quality of the people that that are, that are CPAs or professional accountants around the world. And, and, and just hearing many of their stories and, and, and seeing what they do and the passion they have, that's pretty, it's pretty hard to beat that.
JW:
You know, I closest I ever got to the president was when I was in the White House, and I got to see George W. Bush wave at us with our tour group as he was walking with course team, his security team. And I thought, you know, that guy's just the coolest guy on the planet. So I went down to his I don't know if you've seen at smu, his library. It's, it's outstanding as well. And I sent an email. Now you and I both know that president has a lot on his plate, but I sent an email to him and asked for a signature copy of his book. I'm, I'm buying the book, and I'll just ask how I get a signed copy. Now I've got the book and it looks an awful lot like his signature, so I hope that's him that signed. You never know. So real quickly, last question I always want to ask you is this if you could leave our listeners today with just one statement of advice about influence, leadership or legacy, what would you leave us today as that one statement of advice?
BM:
Yeah, I, I, I think probably it, it revolves around humbleness. I I do think treating everybody, you know, no matter where they are, who they are in the way you'd want to be treated and, and not, not think of yourself in a leadership position. So it's just more leading by, by being accessible to other people and, and, and, and being on par with everyone. You know, we don't have you know, a right to, to think of ourselves differently in that standpoint. And so I, I think that that's, that's really, really important. You know, I do a lot of things to try to do that. I won't go through the list, but to, to just try to make sure you stay connected and humble and, and, and people don't see you as trying to, you know, put on errors and stuff. And I just think that that's not the right thing.
BM:
I mean, we're all people, we're all trying to do the right things. And I, I think leaders can, can exhibit that. I, I'll, I'll give you a real quick example in the other way. I was in a meeting many, several years ago, and a very famous person. There was a lot of famous people in the room, and there was one that was particularly not, you know, I was maybe one of the least famous people, if you wanna say that in the room. And just the way that person, I won't say the person's name, but just the way that person was handling it was a, he handling himself, it sort of just like frustrated me a little bit and, you know, who he was paying attention to and things. And, and so it was an all day meeting. And, and by the afternoon break, I said, you know what, I'm just gonna go up and I'm gonna shake my shake this person's hand, and I'm gonna make him talk to me.
BM:
And I did that and, and it, it was, it, it was not a stewardship of leadership by that person in that meeting. And, and there were others that were incredible from that, that perspective, but he wasn't. And so my own, in my own way, I just wanted to send that message, Bob, being one of the least, you know, important people in the room, but just having to him take a few minutes to have to say hello to me and have a even a, a one minute conversation. So I just think that's really important.
JW:
I gotta tell you a couple of my favorite historic presidents and I've been to both of their libraries as well. If you can't tell, I'm kind of a library geek Barry, I enjoy going presidential libraries. But here's my point. I go to Abraham Lincoln, and here's the thing about Lincoln. He'd go into a cabinet meeting, and of course, he surrounded himself with people that weren't necessarily his allies, right? And so his cabinet was well diversified in terms of thought leaders, and a gentleman left there speaking as the word would have it. Now, whether this is true or not, I don't know, but they said that the gentleman would leave after me. Mr. Li had already left, and he walks outta the room, he says, you know, after hearing that discussion, the president, he said, you know, I'm, I'm not certain why I'm not the president.
JW:
You know, he elevated everybody to feel their best, to contribute their best, to get the best for the country. And then I wanna leave you one other quote that I love. So, president Eisenhower Abilene, Kansas one of the things I loved about him was, is his leadership style. So this works in my line of work, as I'm sure does yours. I always tell everyone out there, when they ask me, they go, you have done a great job leading your team. I said, let me explain this. It's all of us leading in our areas of responsibility that makes this organization function so, so well and, and takes care of our clients as we need to at a high level. But I said, I will say this, as President Eisenhower said, when something goes wrong, I take the blame. When it goes right, I take none of the credit. So that's kind of how I lead. Would you subscribe to that?
BM:
Yeah. No, that's beautiful. There's no question. That's beautiful. And, and, and it, you know, great leaders I think do subscribe to that. It, it, it's, every day is different. And, and I do think that that different, different circumstances require different skills, and sometimes you have to take that lead. But I do think the most, the more you can be inclusive of people the better and to thank them and all of those types of things, I'll leave it with one quote I use and my staff is tired, is that the pursuit of perfection is the enemy of progress. And, and, and, and that is so true. And that if you, you know, you, you can't hold people to perfection because none of us are perfect, and nothing that you ever try to do or plan to do goes perfect. But you know, trying to find that perfect answer, that perfect next step actually is, is not the right strategy. It's, it's much better to mess some things up than to, to try to be paralyzed by trying to be perfect. So I think that's important for, to set that tone.
JW:
That is great advice. Barry, I know you're busy. I'll let you get back to your busy lifestyle, my friend, and keeping the world spinning. It has been truly an honor to have you on Live a Life By Design design today. And we look forward to you and seeing you again soon, I hope. And in the meantime, wish you, your family, a wonderful holiday season and a Merry Christmas, my friend.
BM:
Same to you and to all the listeners. And I've enjoyed being with you, Jimmy, and thank you for as you said, for being my friend as well. So have a good one!
JW:
Thank you. One of the greatest opportunities of my day is to get to speak with people that are such wonderful leaders such as Barry. This has been an episode I've been looking so forward to because it just tells you how genuine he is and how compassionate he is about how he leads a giant organization, 700,000 plus members, 1200 plus team members across the globe, and some very, very difficult tasks that they have to fulfill. With that said, our challenge for you this week, my friends, is simply this. I'd like for you to think about his statement he made at the end of this episode, and let's work on the continued progress in the direction of our goals as opposed to trying to be perfect at everything we, we do. His quote was, the pursuit of perfection is the enemy of progress. This week, I want you to look at what you're doing in your goals.
JW:
I want you to examine yourself internally and just see, am I making enough progress in the areas? Where am I trying to be perfect in one or two areas? With that said, it is truly an honor to be with you every Monday morning for your motivational minutes, and hopefully that you gain from this. As much as we gain from your comments and your wonderful words that you send to us on our social media, go to our Facebook page at Live a Life By Design Design Community. We'd love to hear your comments for future shows, questions you may have comments about what we can do better. We take that to heart. Until next week, go ahead! Live your life by design.
Related Blogs